Skip to Main Content
It looks like you're using Internet Explorer 11 or older. This website works best with modern browsers such as the latest versions of Chrome, Firefox, Safari, and Edge. If you continue with this browser, you may see unexpected results.
Storyboarding 101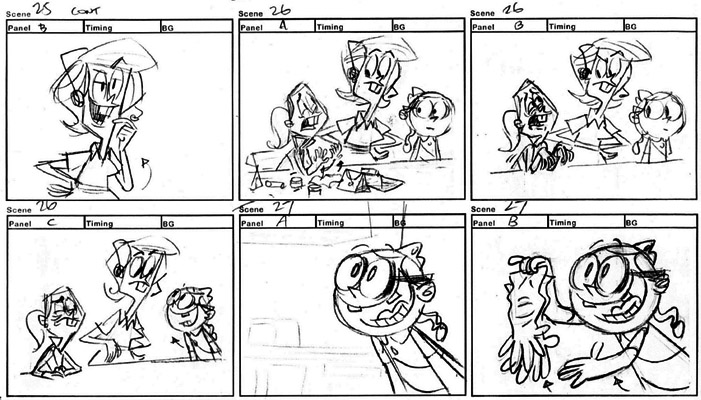 When I first learned about Storyboarding, I panicked. Me draw, really? My stick figures are hardly recognizable. Looking at Storyboards for famous movies intimidated me further. However, I quickly realized I could use my digital camera to capture the perspectives I envisioned. I also discovered that PowerPoint is the perfect canvas for creating a Storyboard sequence for any production. The StoryBoarding 101 video posted above that can explain the process better than I can.
Storyboarding with PowerPoint
Every production requires organization on many levels no mater what the content might be. One of the easiest tools to help with this is actually PowerPoint. By creating a slide sequence clarifying your content, including images and such basically is a type of story boarding.. During this process, you are making many choices about content to be relayed, the depth of content to be covered, visual aids and audio supports such as narration and or music. While this particular planning stage doesn't have restrictions regarding media use, you must bear in mind that copyright permission has to be determined and acquired as needed, if you choose to use the planning images and or music in a posted production. With this in mind, you should consider checking usability requirements for any media, not created by you, even during this planning process. The reality of our cut and paste virtual world is that all media has to be treated respectfully and legally.
PowerPoint Presentation Design Tips
Main Campus: 215-751-8394 | NERC Learning Commons: 215-972-6270 | NWRC Library: 215-496-6019 | WERC Learning Commons: 267-299-5848